» Superior disinfection
» The best in cleaning  
» Safety for the eyes 
» Easy to use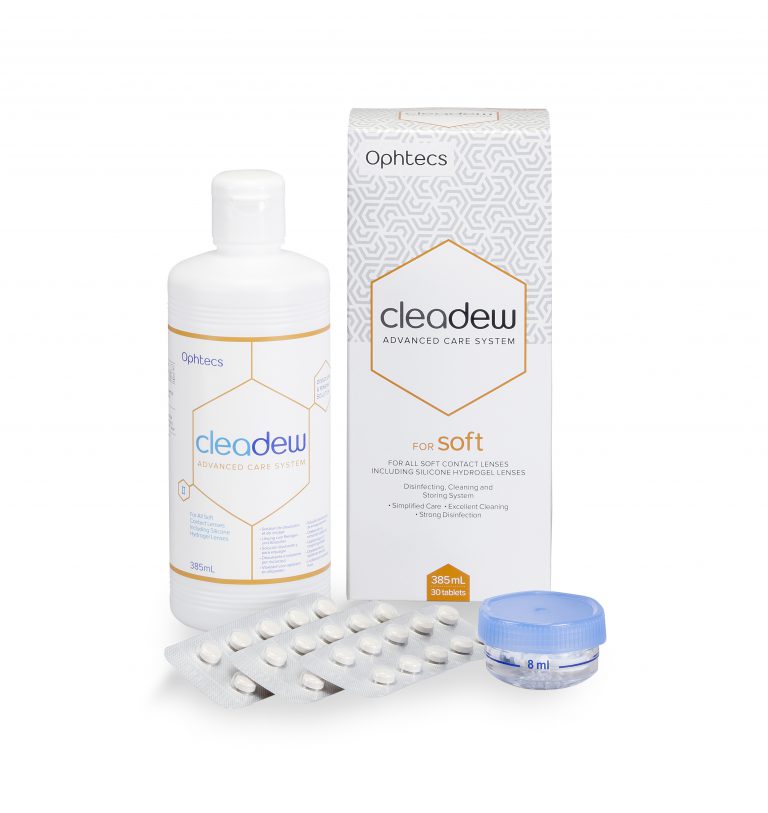 Superior disinfection through the use of povidone iodine
Povidone iodine is a disinfectant with a broad antibacterial spectrum. It is very effective against bacteria, fungi and acanthamoeba. Also the very persistent biofilm is removed in the same effective way.
The disinfection mechanism of povidone iodine
Micro-organisms are efficiently destroyed from within. It reacts as a strong oxidizing medium at molecular level with basic structural components of micro-organisms.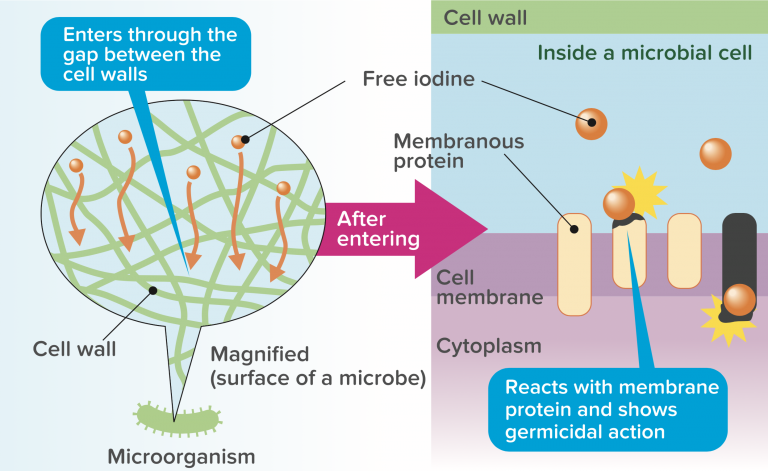 Optimal cleaning of proteins, lipids and lipocalin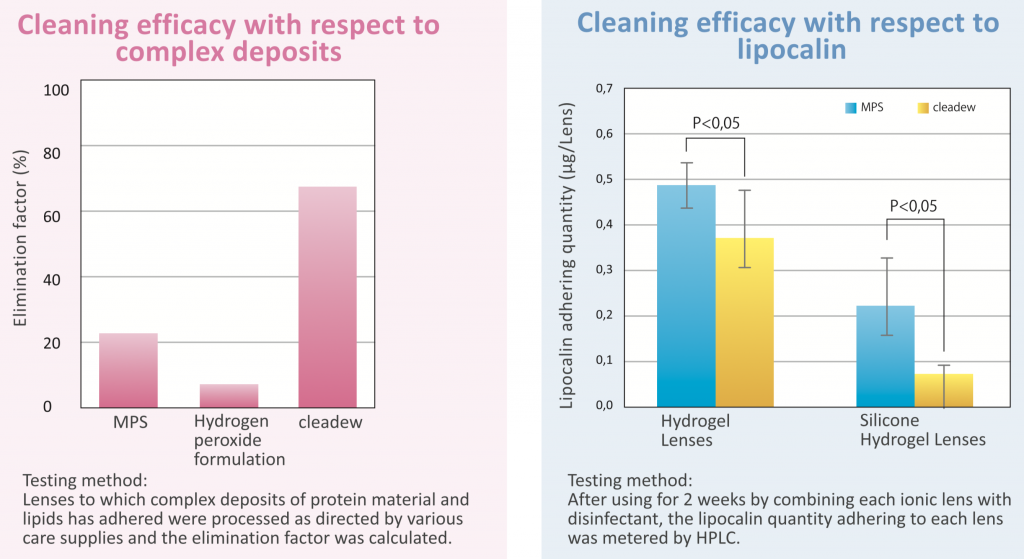 It has been shown that dryness and discomfort when wearing contact lenses is partly caused by the presence of proteins, lipocalin, in the tear layer.
cleadew Soft removes the complex deposits of proteins, lipids and lipocalin that adhere to the lens surface, improving wearing comfort.
Ensures safety for the eyes
The concentration of povidone iodine used is very low and safe for the eye. Research shows that the chance of liquid indicated corneal staining is significantly smaller (p < 0.011) with cleadew compared to other MPDS solutions. cleadew scores even better than a hydrogen peroxide system.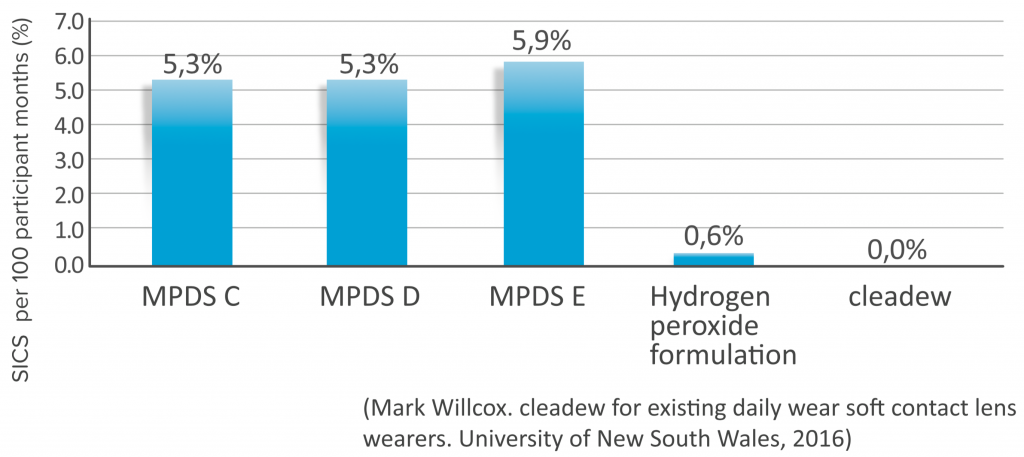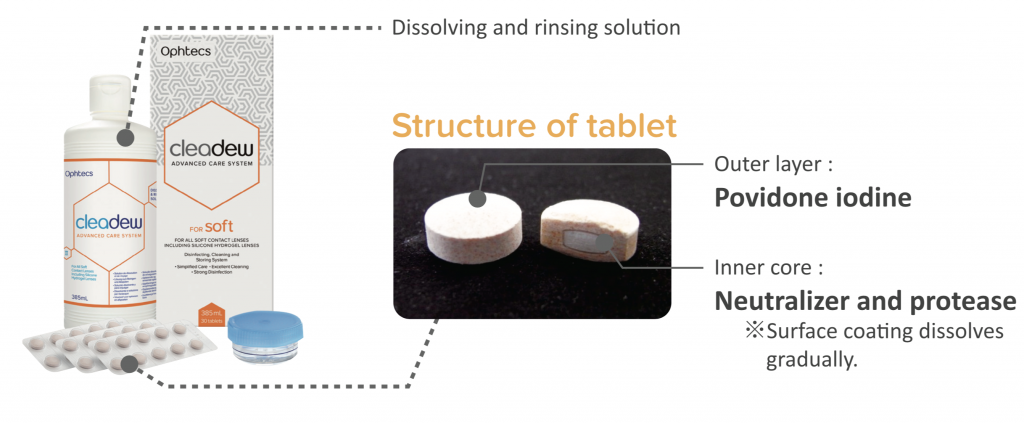 Disinfection, cleaning and neutralisation are carried out in 4 hours. Due to the unique double action of the tablet, the neutralization can not be forgotten. The lenses should only be rubbed shortly before use.